Photography the minds eye!
There is a very famous quote that says "Peak performers develop powerful mental images of the behaviour that will lead to the desired results. They see in their mind's eye the result they want, and the actions leading to it"
This is a very powerful thought but how will this thought process help you or I to keep improving and developing as a wedding photographer?
When I first started out on my journey with Photography, one of the first areas my Uncle began teaching me was understanding exposure and the dreaded 18% grey that cameras see when exposing for a subject, he taught me the basics and then would take for a walk around the streets of London, pointing out different objects and quizzing me on where the subject lies within the exposure range. This taught me a valuable lesson, firstly how to judge exposure but more importantly to look, really look at light however what also came from this lesson was an ability to see and view everyday life in a more perceived manner!
I now find myself looking at how light is reflected, the shadows it can create, the way light alters color's but more importantly through this I now find myself noticing things that 95% of people miss or fail to see.
So how do you train yourself to notice life and then capture this through the lens?
I remember a very simple tip I read about many years ago, it was to take an everyday object, nothing special, maybe try this with an ornament, place the object on a table near the window and see how many photograph's you can take from every angle possible, seeing just how the light, shape alters dependent on where you take the photo. This really helps you focus on light, this can then be taken a step further by going for a walk and looking at scenes or everyday objects and trying to photograph at unusual angles.
If you get into the habit of looking for unusual shapes or different perspective, your photography will take another direction, you will find that eventually this becomes second nature and then the fun really starts as you notice emotion in people, eye contact, happiness, love, people contemplating life. It's skills such as these that make for a brilliant photographer, enhancing your reportage photography too and of course wedding photography which is all about emotion and life.
Below are a few images that I spotted whilst out with my Fuji Xpro2 and x100t
This unusual coffee van was asking to be photographed, the lady was stood chatting to the member of staff, it was parked just inside the main entrance to a NT property, the lighting and foliage added to this image.
This image was taken at a wedding in Bath, the little lad walked forward with the wedding ring's however he was more interested in getting his sweets that his Granddaddy had promised if he was a good little ring bearer, I fired off three shots and captured this fabulous moment.
This wonderful image was taken at a quaint little church in Bath, the beautiful bride had just arrived at the alter when the chief bridesmaid reached out and lifted the Brides veil. A wonderful moment, looking for moments like these are what makes wedding photography magical, always anticipating the next shot.
This wonderful moment was taken at a wedding where I was the official photographer at a lovely wedding in Bath, I had seen this cute little girl watching the doves, she was fascinated and whist all the guests chatted in the sunshine, I captured this photo as she made her way along the path.
The next image was taken in Tuscany, we had been walking through the incredible side streets through the wonderful city of Florence, when I noticed this wonderful elderly lady watching the streets below, I loved the look on her face and wondered what she was thinking.
This next image was taken in Livorno, Italy, the converging lines of the marble path, made for a fantastic image as this guy walked with his dog.
Forte Dei Marmi in Italy is the St Tropez of Italy and this gorgeous looking couple drew me to take this image.
We visited a small bookshop in the little town of Lyme Regis in Devon and I had to grab this image of this great looking chap as he stood, using the X100t was just perfect for this unobtrusive photo.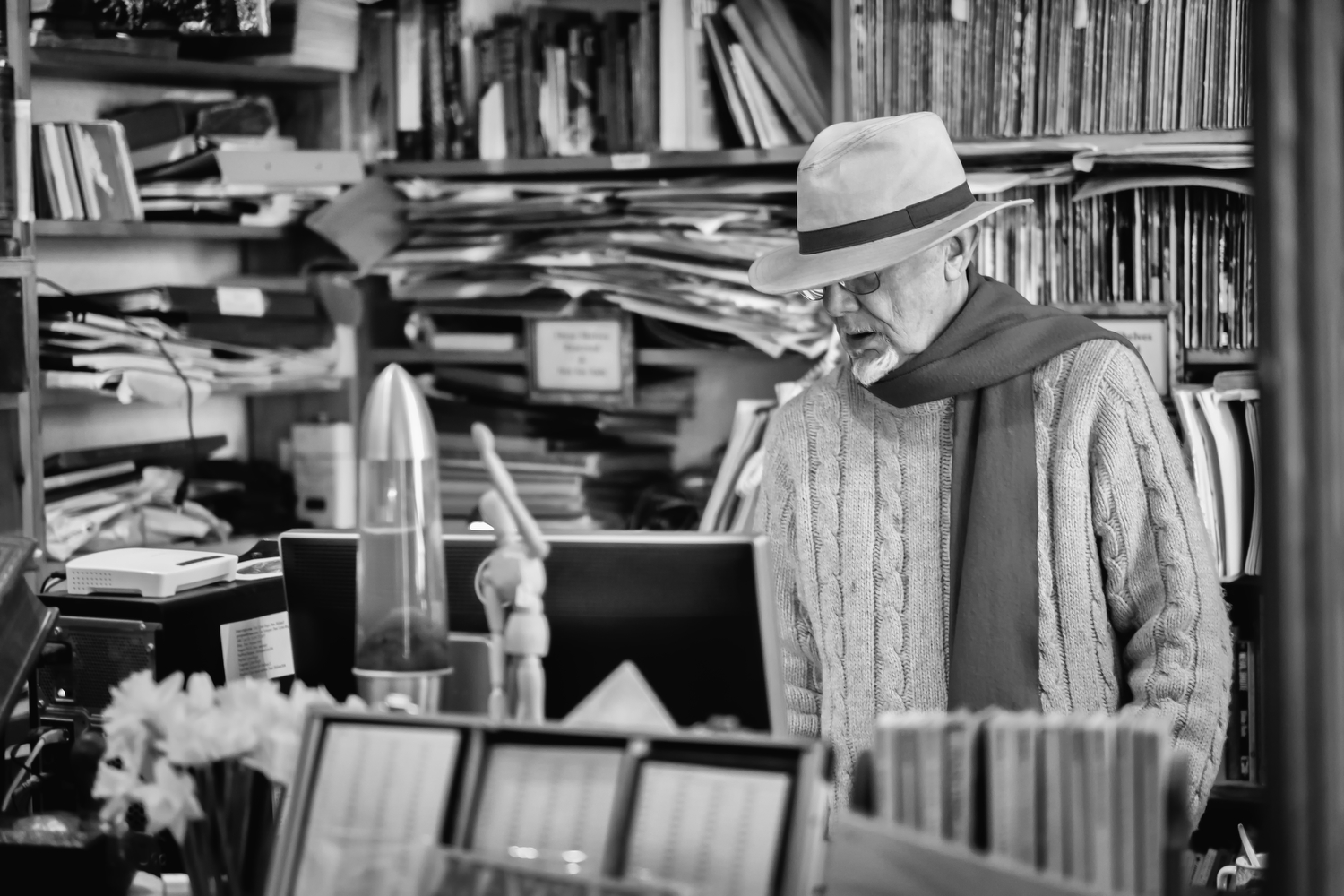 With this next image, everyone was sheltering from the rain in Siena Italy, using the Fuji Xpro2 with its fabulous weather sealing enabled me to capture the action in this downpour!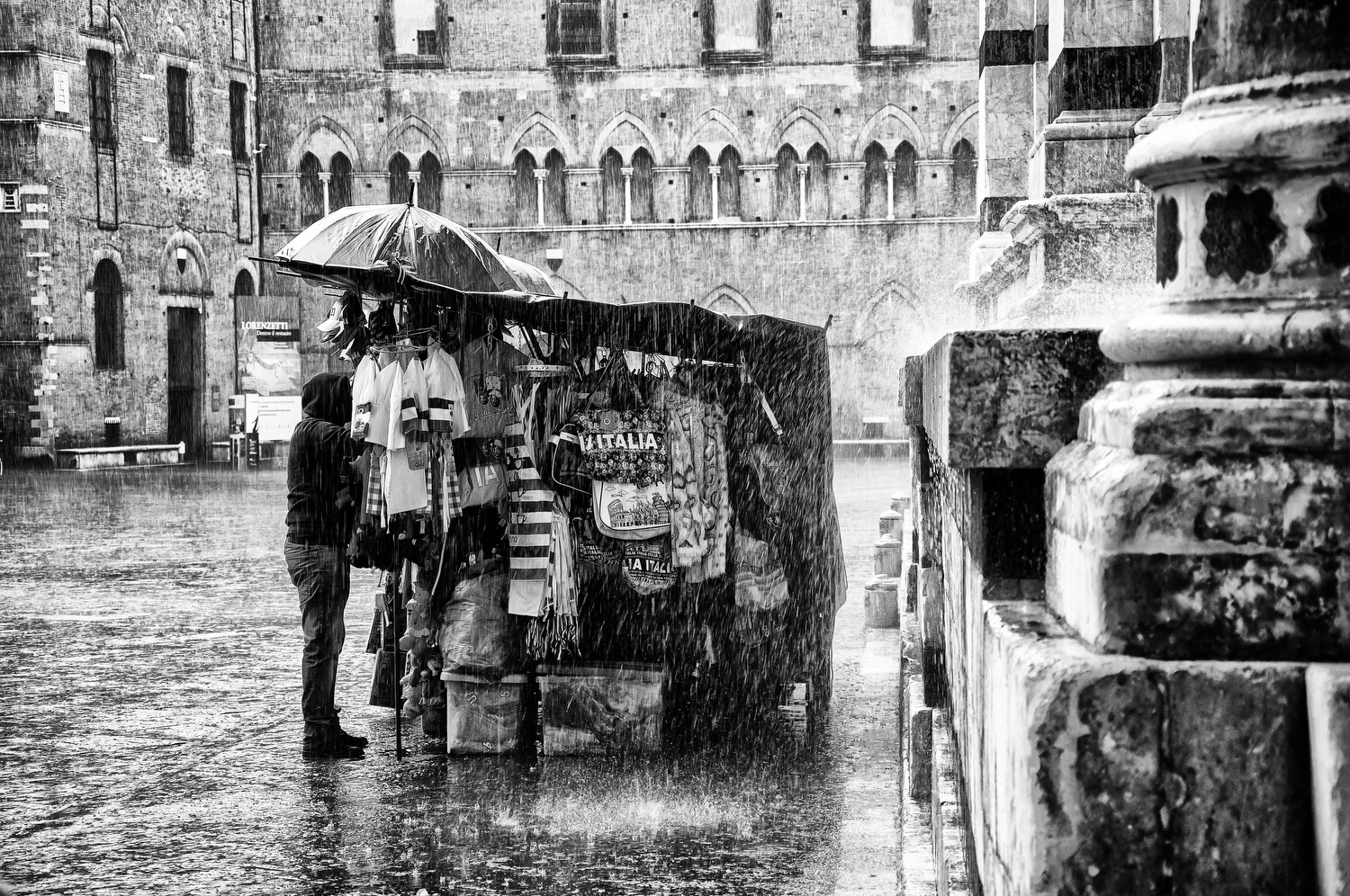 Looking at everyday scenes, looking for shadows, lines, look for the unusual in the normal, this last image was taken in Pisa, an old train, nothing special however because of looking, I was drawn to the amazing lines, the perspective of the tracks with the train disappearing down the line.
Photography is all about light but we have to train ourselves to see what others may miss, its great fun and maybe you will be amazed at what you capture. All of the above images were taken with the Fuji X Cameras.