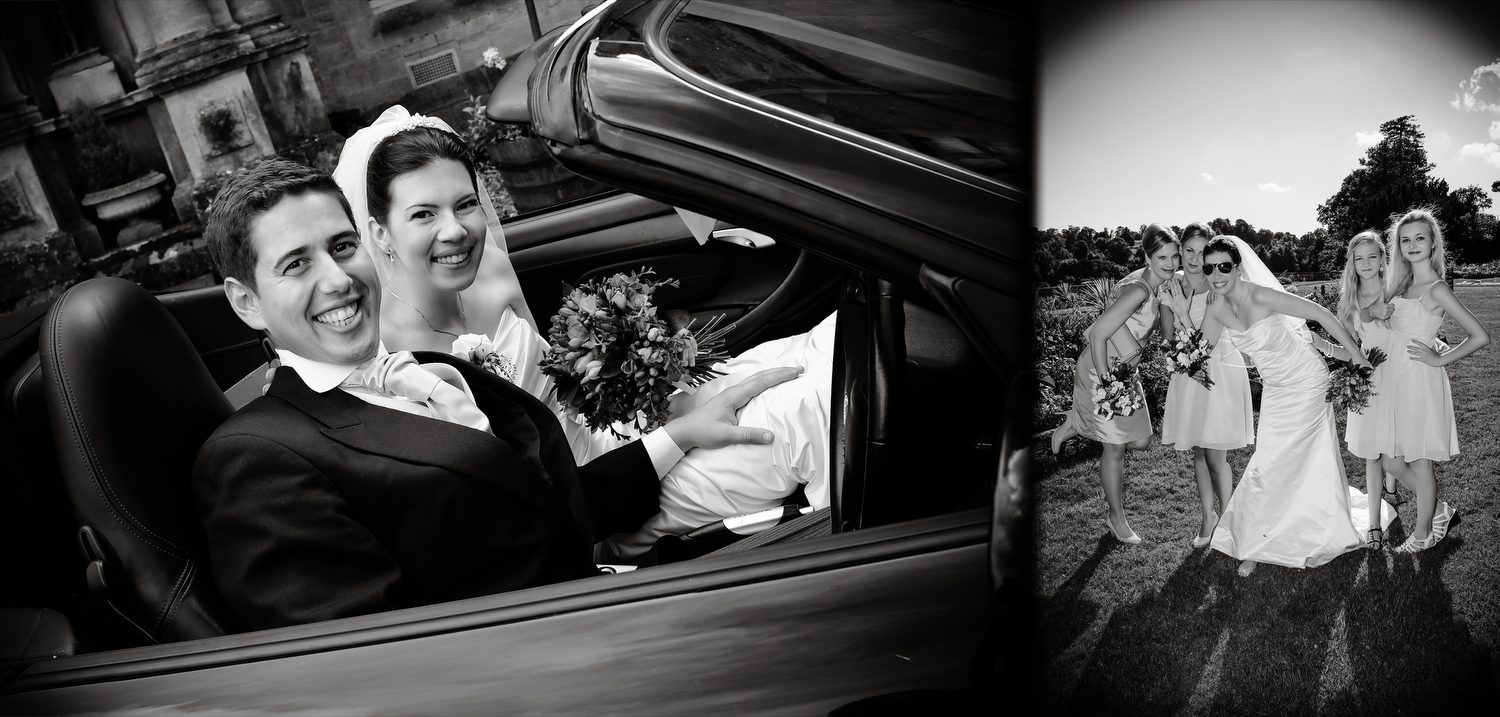 Photography Bath Wedding
As a Father of five children, yep that's right, 4 lovely Daughter's and a wonderful son, I was and have always been amazed at their very different personalities, My eldest Naysha is extremely generous she'd give her last penny away and was and still does bring home every animal taht has been left injured or homeless, then there is Laura, full of fun, very lively and wants to travel the world and is soon to be emigrating to America, Amie, well, beautiful lady, very funny and extremely stubborn. Javan, my only son, is such a perfectionist, very loving and has quite a dry sense of humor, then last but by no means last is my youngest Daughter Ilanna, she's so clever, anything she sets her mind to accomplish is most of the time guaranteed to be a success however she like Javan is also a perfectionist and does add a lot of self pressure to herself.
Photographing wedding's is exactly the same as far as individual personallity, in the UK, the format of a wedding is very simalar, yes different faith's have their individual way of celebrating the wedding day however I'm speaking of the Personalities, the couple, the friends and Family.
It's so important as a wedding photographer that each wedding is taken as individual as the client, that's why I feel it's vital that as the official wedding photographer doesn't have pre-conceived idea's that would impact on the images I'm going to take, so many photographers have a set selection of photo's they take at every wedding however years of experience has taught me the importance of understanding the Personality of my wedding couple.
This incredible wedding was one such wedding, the Bride and groom were up for so much fun, the beautiful Bride was full of fun as these few image's clearly reveal.
The wedding was at a stunning venue near Bath, the sun was shining and the Bride wanted me to document her wedding and her bubbly personality, these images were not setup in any shape or form, it was capturing her style her fun and her real wedding, this is what real wedding photography is about, a true document of the wedding day, the only time I become more involved is ensuring the group photos look stunning and making small changes when taking the romantic photo's with the Bride and Groom, where I may just make those fine adjustments in position, to make the photo perfect and memorable.
If you wish to have stunning image's for your memories, superb unobtrusive photography, a calm and professional photographer that will help your day run smoothly, then give me a call or email me for more information and of course to check your date is available.
www.thefxworks.co.uk – wedding tips, photography tips and ideas.