Photography and Video with the iphone 6s
Is it really possible to use a mobile phone to take great images when traveling, are they really up for the challenge? That's something that has crossed my mind a few times lately, especially when I see many of the guests at wedding's using their I pads and iPhones.
Before we begin let me explain where I am in the world right at this moment in time.
Whilst beginning this blog I'm sat in the most stunning location, the Andalusian hills just outside the beautiful Spanish Town of Zafarraya Andalusia. The image below is of my lovely Daughter enjoying the jacuzzi, just look at the beautiful Andalusian hills.
We have booked into this most gorgeous location over looking the Andalusian hills, breathtaking view's, not a crazy tourist location. The place (which is very apt) being called Narnia lodging's (I shall add a link to their website at the close of this article) is stunning. If you want to escape into a landscape of beauty, cool yourself down in a plunge pool or, as we have on numerous evening's, relax in your own private jacuzzi, whilst viewing the scenery, listening to nature, enjoying a glass of wine… then this place fits all. Alan and Lynn are wonderful hosts, ensuring everything is perfect for their guest's, you can even book a complete walking experience with Alan, who is very knowledgeable with regards to the history and wildlife that surrounds this location.
We stayed in the beautiful Casita, but they also have two amazing houses, which you can view below.
The small town of Zafarraya is wonderful, such lovely and interesting people, so friendly; with every drink, whether this coffee, Coke à Cola, beer or wine, you are served (complimentary) some of the most incredible homemade tapas.
At this moment the temperature has risen to an amazing 32c, and for a uk photographer that's quite warm. I took a stroll into town earlier to grab an ice cold beer and to savor the Spanish food at a wonderful tapas bar, I ate the most amazing fresh sardines…superb, beautiful.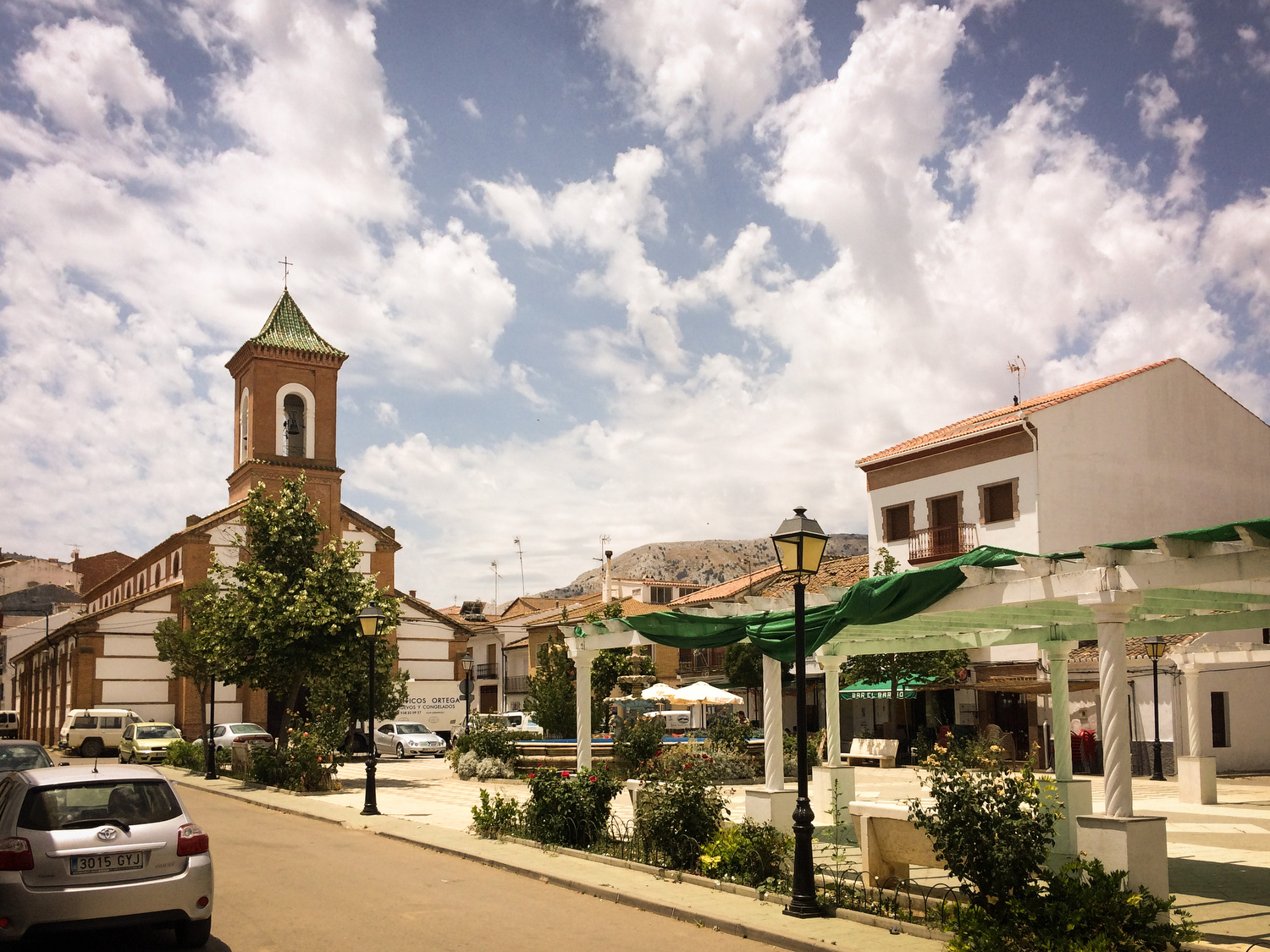 As many of my reader's know I'm an avid Fuji Fan, I've been photographing wedding's with these cameras for approximately 5 years now, also the Xpro2 is my favourite camera (with the Fuji 16mm wide angle lens) for using on my travel's, where I like to document my trips through photography.
For many years I've been a Samsung mobile phone (non technical person) user, because to be honest, one only need's to answer clients emails, send the odd text to family and friends and answers calls? However just before leaving the uk for my trip, I decided to move over to the iPhone 6s, because as my son kept telling me, 'how brilliant, the all singing all dancing iCloud works, and how everything would instantly link to your iMac, Dad' (my beautiful editing work station which I use with Lightroom for my photography and final cut pro for my wedding video's) so I decide to give this mobile phone a chance to impress me!
Ok, I must admit (quietly) when I connected this piece of technology to my car, it was instantly recognized by the vehicle and like an excited kid, I was super impressed how the music started playing, and Google maps said 'hello' through the sound system!
Anyway, sorry I digress, when I eventually headed into the Spanish Town, I spotted a lovely fountain located in the main square, and decided (on the spur of the moment) to record this scene using the so called 4k video on the iPhone 6s, well I must say, I was quite impressed, the quality was very good, the image stabilization seemed to work a treat! Just take a look at the quality, I don't know about you, but Its not too bad (below) and I thought that just maybe this iPhone could be used (to a certain degree) for photography, but surly this tiny lens would never impress a professional landscape or wedding photographer?
Now for those of you who may have never (like me) used one of these devices, except when a guest at a wedding says, "can you take one with this please?" It's then that I look a complete novice! What's the best way (in my view) to take photo's with the iPhone?
When you hold the phone up to view the subject matter, the focus point instantly starts to focus, if you then tap on the screen you can very clearly decide where you want the focal point, and at the same time a small (sun symbol appears) which provides the photographer a chance to do a bit of exposure compensation…quite clever!
So here I am, ready to capture my first image of this run down Spanish building, however, when I pressed the shutter symbol there seemed to be nothing happening, I tried again, then realized I had the sounds switched off, after checking the gallery of image's, to my somewhat amazement, this little camera had taken a blast of 33 exposures!
I have to tell you, the shutter speed of this iPhone 6s is phenomenal, yes, I make no apologies here, its really really fast, I'd say as fast as an old canon 5d I used to own, many moons ago!
Ok, so it's not possible to set precise setting's, such as aperture, shutter speed etc etc. But if you want to snap happily away and feel pretty confident you have nailed the shot, then Apple iPhone 6S is quite impressive; low light performance is pretty poor, naturally, due to the size of the lens etc. However I'm sure Apple will continue to improve these phone's, and maybe one day, it will be everything one needs to capture some pretty good image's!
Conclusion:
The iPhone 6s was fun to use, the video is ok for personal use and image quality is pretty good, if you want to take the odd snap on a night out or maybe as a bit of fun at a wedding the images are ok but please never think that this will be a good option for more important images. If I were to print any of the images I took whist on my travels, I wouldn't print larger than 7×5, also there tends to be quite a substantial amount of noise in the images taken in good lighting however using a simple noise reduction piece of software could reduce this, the photos loaded within this Blog were SOC, no editing or effects added.
It was fun testing out the iPhone 6s but nothing will ever take away the pleasure and feel of having a camera in the hand's, if you want to take serious images then get yourself a camera and the camera's for me at this moment in time are the Fuji X system's, perfect tools for my landscape travel photography, superb for my wedding reportage photography, whether I'm photographing a wedding in Bath, Somerset or on one of my international wedding's, for me they are a no brainer!
I can highly recommend this wonderful accommodation for that perfect, relaxing holiday, away from the maddening crowds – www.narnialodgings.com