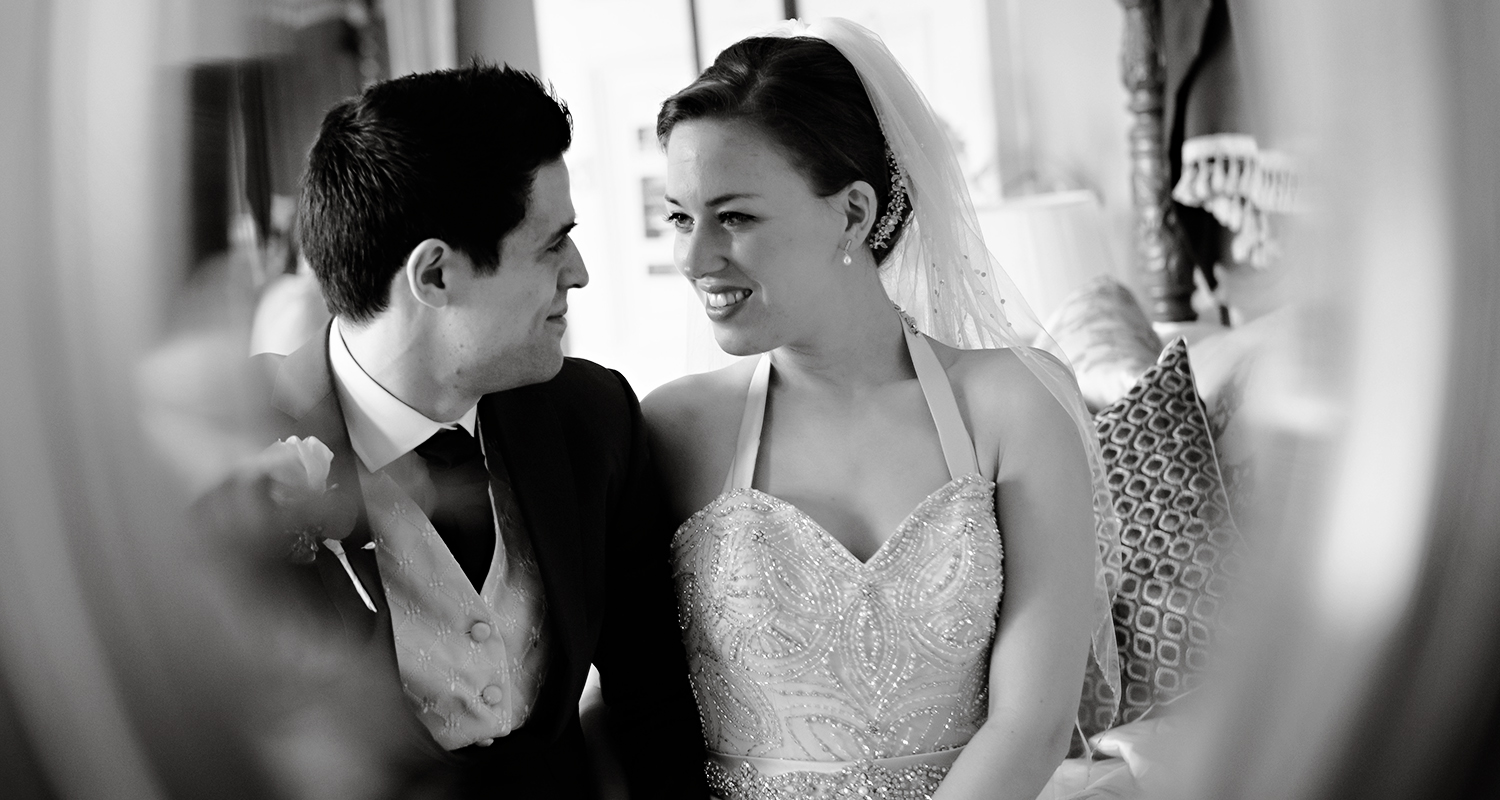 Black and White Wedding Photography
Don't you just love black and white images, sometimes referred to as Nour, there's something inherently artistic about black-and-white photographs, perhaps because they exude a timeless, classic vibe that references the origins of photography, almost two centuries ago.
At a base level, some subjects suit colour photography far more than black and white, simply because colour can be such an integral part of the scene.If we think about urban graffiti and wall art; neon city lights at night; or a stunning sunset, for example Each one of these gains impact through strong colours take that away and the image can quickly lose its power artistically.
At the same time, documentary and street photography can gain massively from being shot in black and white, as if shades of gray are somehow more "honest." And between these extremes are shots that might work equally well both with and without colour.
However, getting a good black-and-white shot depends on a lot more than simply removing the colour not only do you need to know how to best remove the colour from your image, but which image to use, as the shot drives the outcome!
Lets think about this in a little more detail, on my travels I love to take architectural photos, buildings, churches, when walking into a church, the depth of the shadows, the contrast and the ornate interior calls out to be taken in Black and white or digitally edited to bring out the details.
Landscapes too can look fabulous when taking in the black and white format, the shadows, contrast look phenomenal. Naturally with any of these shots one has to ensure the details have been kept within the exposure, a high dynamic range camera can be of great benefit here. The Fuji Xpro2 has an amazing RAW dynamic range, just perfect.
Ok so these photos look great processed in B&W but what about portraits, what about wedding photography, photos of the Bride, Groom children?
The answer is yes however one needs to be picky when choosing which image can be processed in this way. Some photographers will automate the editing process to turn every photo into a B&W photo but I do feel that you need to be carful and select which image fits this style.
If you have a beautiful Bride turning slightly to one side and you have intentionally looked for that beautiful side shadow, if this shadow is too harsh processing the image into B&W can alter the skin tones which may not look very complimentary, or if you have shadows under the arms or shadow on parts of the body this can look too extreme in B&W.
Children portraits look stunning in B&W however again we need to be aware of the type of image we are looking for and be selective. B&W tends to look a lot more sharp which we all love as photographers but we need to tough on ourselves and be selective.
www.thefxworks.co.uk – more tips on wedding's and photography