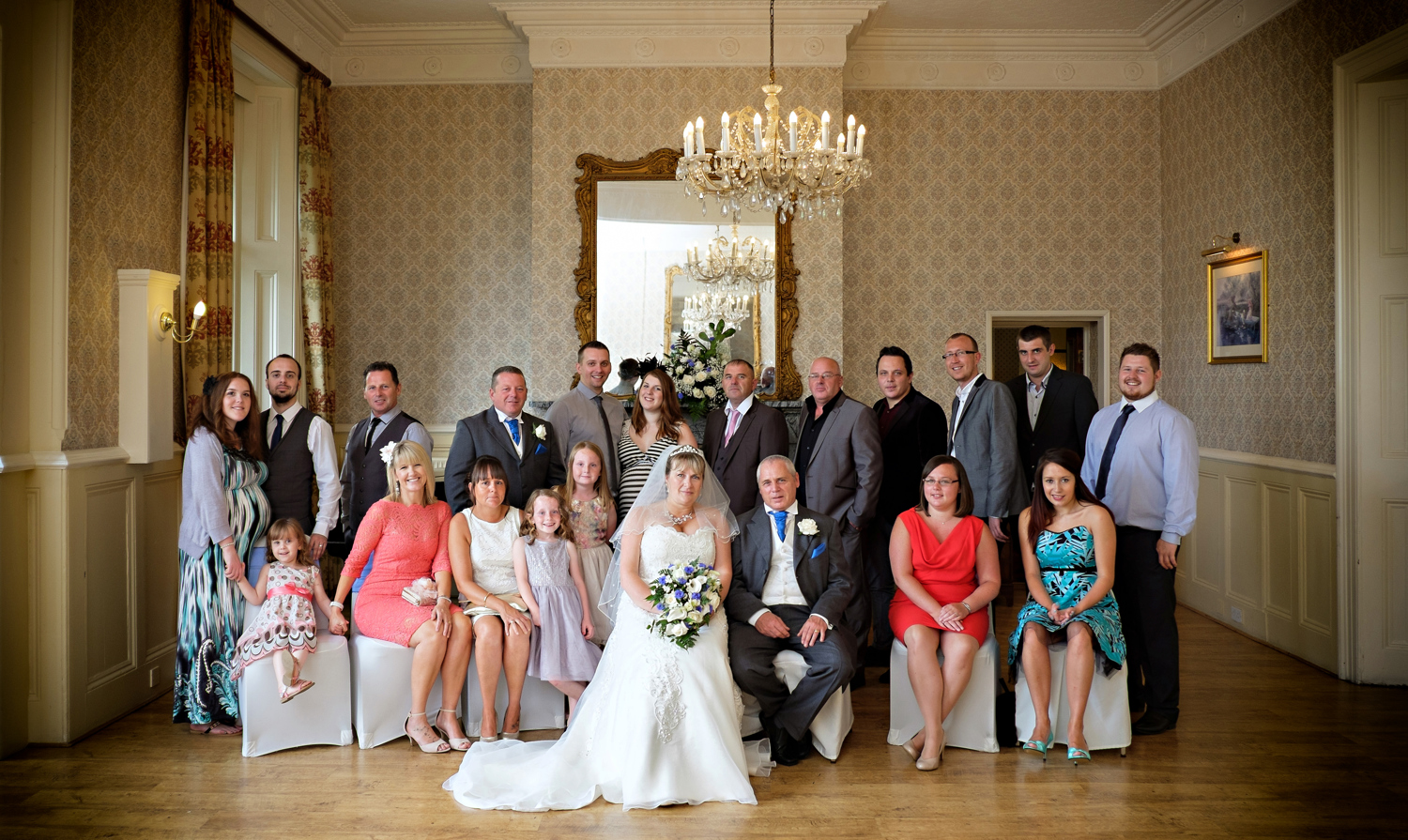 When the weather is against you!
We are extremely blessed with some of the most incredible wedding Venues in Somerset, the list is huge, over the years we have had the opportunity to be the official wedding photographer and there is always a place to create the most beautiful images however, sometimes due to the great British weather or maybe because of the time of year or poor natural light, we may have to use the interior of the property.
This brings to mind a question I received from an amateur Photographer; who asked me about taking photographs inside for romantic but more importantly her group photos and what to do.
Personally working inside is very similar with the correct gear and understanding manual settings (Highly important) for photography inside this provides you with more scope to be creative with every shot.
Instead of lining everyone up I personally like to draw the photograph together by maybe adding couple of chairs for the Bride and Groom to be seated, this gives you an anchor point from which to bring everyone else together, I can then start to place other family around this center place, perhaps sitting a Bridesmaid on the arm of the chair and others stood behind in a flattering manner, parents can stand behind and if so to help pull the photo together by placing a loving hand on the Grooms shoulder.
With Larger groups you could add more chairs if needed this type of family portrait looks very classy, of course being inside means you may need to use additional lighting and bounce your light towards the natural light as this can throw additional soft light on to the group, providing a very elegant magazine Style look to your photos, this can be achieved even if the interior is not be as flattering as one would wish. The image with this article was taken on a very wet and windy day at a wedding just outside Somerset, I bounced the light towards the walls in order to help balance the ambient light coming directly from the large windows to the left of the photo.
Understanding your camera equipment is paramount, you need to be ready for every challenge that can present itself throughout a wedding shoot, weather is just one of the issues we have to deal with while photographing weddings in Somerset and throughout the UK, so be prepared, get out there and practice every opportunity you have, go on push yourself.
Take photos in challenging areas not just in perfect lighting!